Quick Polls
January 16, 2016   Thoughts on the upcoming US election  *Answer Now*
January 23, 2016    Stay tuned
January 30, 2016    Stay tuned
Every now and again we like to tap inside the heads of our helpful research panel members to find out how they're feeling about timely topics. Add your 2-cents, then come back to see how your answer compared.
Want the opportunity to participate in  online focus groups with InsideHeads and get paid?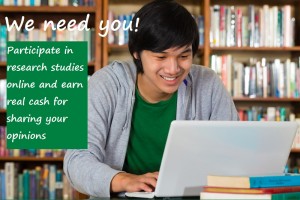 While we can't select everyone for every study, we sure do conduct a lot of research studies and as a result are always looking for very specific people to interview. Registration in the panel is fast and easy, and just might land you a chance to share your opinions for real cash. Are you on the list? Join today!