Watch a real online focus group and see how research participants engage with the moderator, and each other, live in a "chat focus group" held in the InsideHeads online focus group facility.
Are you looking for a demo of an online focus group or need software for online focus groups? Watch a real online focus group via text chat, one of several proven digital methods to effectively interview research participants.
Choose InsideHeads for knowledgeable and reliable support for your important research studies. InsideHeads is the best choice for time-tested, secure research platforms, with more experience doing online chat groups than any other research company operating in the world today.
After an online focus group is held, transcripts are instantly available and are provided as a PDF  or XLS for your immediate review. InsideHeads will prepare either a topline or a full insights report for you. Ask for a free quote and client references today!
For more than two decades, skilled InsideHeads programmers, researchers, and moderators have been using the latest technology to connect and engage with people across the globe. InsideHeads CEO Jennifer Dale co-wrote Qual-Online, now the textbook for a popular graduate class at Michigan State University.
From personal razors to brand planning, InsideHeads discussions online are human, honest, and often surprising. When research participants feel free to express what's inside their heads, insights follow! Watch an online focus group and give InsideHeads a call for custom research solutions and project quotes.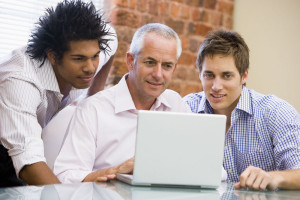 Virtual Focus Facilities – Platforms + Apps
Webcam Interviews + Focus Groups

Reliable, Trouble-Free Research Platforms