Jennifer Dale, President + CEO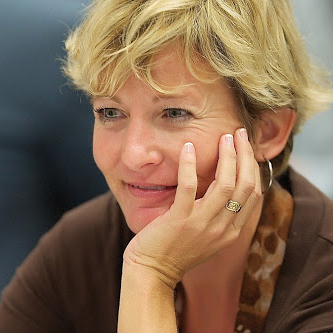 Jennifer is seasoned marketing professional and pioneer in online market research. With experience on both the buyer and service provider sides, Jennifer keenly designs a thoughtful research strategy that directly addresses the project objectives and ensures a deliverable that provides actionable next steps.
Her passion for marketing, insights, and high standards continue to keep InsideHeads on the shortlist of research providers for some of the world's most discriminating clients.
Jennifer received her BA in Communications and Advertising with honors from Penn State University before accepting a job with the popular apparel company Phillips-Van Huesen (PVH) in 1991. While working at PVH, Jennifer received her MBA in Business & Marketing from Rider University. As the internet emerged and Americans dialed-in, Jennifer worked with Amy Yoffie at Research Connections to develop two of the first web-based online platforms for conducting surveys and focus groups.
Jennifer is co-author of Qual-Online, The Essential Guide, a popular how-to book for research practitioners. She frequently writes for industry websites and magazines and is an active member of QRCA, a qualitative research association with an education mission.
Virtual Focus Facilities – Platforms + Apps
Webcam Interviews + Focus Groups

Reliable, Trouble-Free Research Platforms