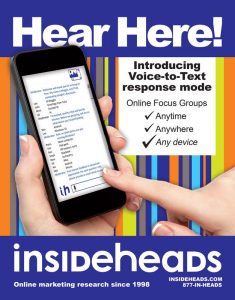 InsideHeads designs + conducts custom marketing research studies online.
Decades of diverse experience and proprietary, user-friendly interview platforms make InsideHeads the best choice for your online marketing research studies.
Choose InsideHeads for keen, actionable insights to your most paralyzing marketing and business questions.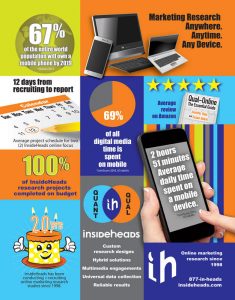 With happy clients spanning industries, and the globe, for more than 20 years, InsideHeads has the skills and tools needed to make your study a success.
Thoughtful designs

Cost-effective methodologies

Stable platforms that work on any internet-connected device
InsideHeads also provides free training and affordable ad hoc support for qualitative researchers looking to DIY.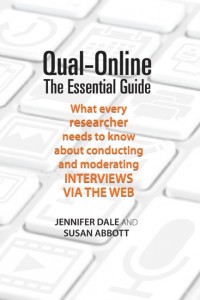 What research decision makers say about InsideHeads
See also
Virtual Focus Facilities – Platforms + Apps
Webcam Interviews + Focus Groups

Reliable, Trouble-Free Research Platforms