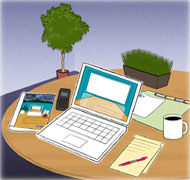 Conduct Your Own Online Focus Groups with My Virtual Focus FacilitySM
Experienced Qualitative Researchers can manage and moderate their own text-based group discussions in real-time with this newly designed project management and chat application.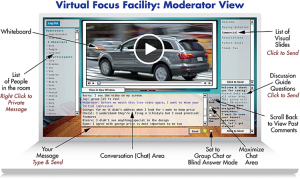 No Software to Buy
Low Per Group Costs
Easy-to-Follow Steps
Free Initial Training
Experienced Support
Brand it to Your Company
My Virtual Focus FacilitySM provides seamless integration of the many tasks required to successfully conduct focus groups online, all in a comfortable, secure environment.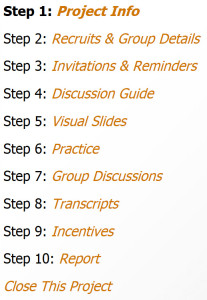 Members follow simple steps to select sample, manage recruiting, create visual displays, prepare the interview guide, moderate the discussion, distribute incentives and even generate a report outline with tagged quotes, primed for professional analysis.
InsideHeads provides free training of the application to professionals and experienced staff provide affordable ad hoc support services as needed.
Finally, a virtual focus facility you can call your own.  Experience the value of online focus groups with My Virtual Focus FacilitySM.
See also:
Benefits of Online Marketing Research

Reliable, Trouble-Free Platforms